Events
Almshouse Residents play host to Students
Date Posted : October 21, 2015
---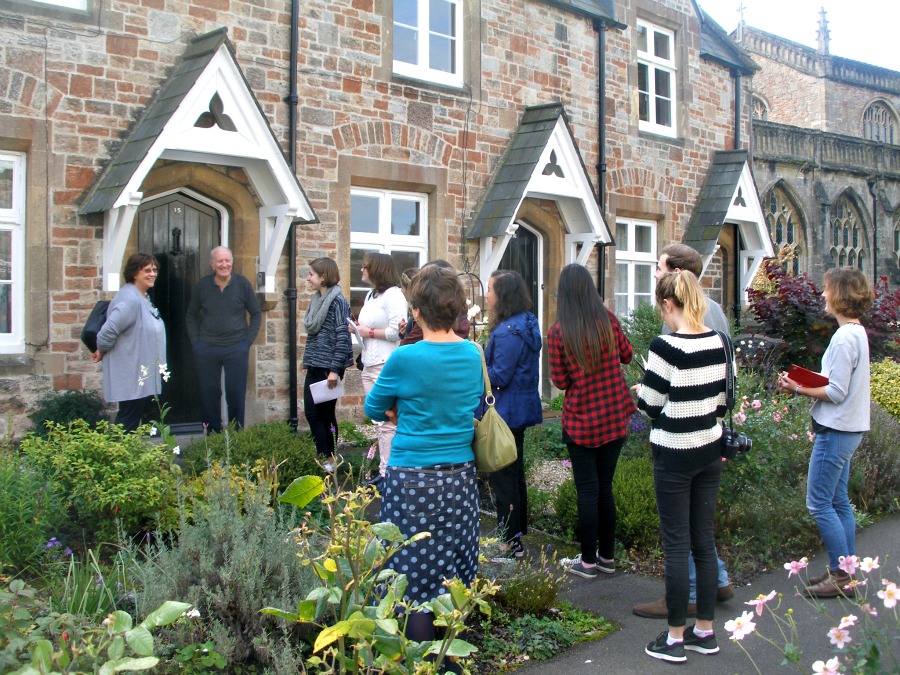 The study tour of 20 students and two lecturers took place on the 8th of October 2015.
The second year students, who are working on a project to design accommodation for older people, visited the almshouses to see how adapting old buildings to the needs and expectations of modern day residents can work.
The students toured the buildings and gardens, and were given a tour of several properties by the residents.
The students were first treated to home made cake and coffee in the Guildroom to set them up for their morning tour.
Residents who joined in were able to give their young visitors a taste of life at CWA (as well as showing off their prowess as bakers!)
---