News
Wells City Almshouses is awarded a £158,490 grant by The National Lottery Heritage Fund to restore The Bubwith Chapel
Date Posted : August 4th, 2023
---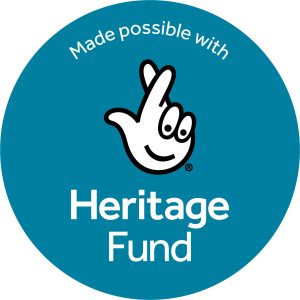 We are celebrating news that we have received a grant of £158,490 from The National Lottery Heritage Fund for an exciting heritage project to restore the Bubwith Chapel in Wells Somerset. Made possible by money raised by National Lottery players, the project focuses on restoring this Medieval Chapel and providing a new vital space in the centre of Wells.
The project will develop and transform the chapel making it both a visitor destination in Wells and a vital community space in the city. The restored chapel will provide a continuing place of worship, mindfulness and contemplation, and a warm space for activities to reconnect older residents and local community groups as well as hosting concerts, recitals, lectures, workshops, seminars and rehearsals.
The project has already received support from Mendip Communities Fund, The Blair Foundation, Wessex Water and community backing through a sponsored walk by Trustee Chris Vigar, as well as investment from Wells City Almshouses themselves. HLF funding and backing is now the crucial support to save this community asset and begin work on restoring the medieval chapel to full use.
Since the 1400s Wells City Almshouses have been supporting those with housing needs in Wells. With five Almshouse buildings on either side of Priest Row, the Trust provides housing for older people with a housing need in the very centre of the city.
The Bubwith Chapel was built in the early 15th century. Originally called St Saviour's Hospital it was established to support some of Wells' poorest and most vulnerable citizens. The Chapel has not been greatly altered since its inception. It is a grade II* listed building of national importance. However, aside from a weekly service, this historic gem has been largely hidden from public view. The Bubwith Chapel is an especially important building in Wells' history as it embodies the unwritten history of Wells' poorest and most at-risk communities. As part of this restoration the project team seeks to capture, document, and animate this important local history for visitors to the city and make this a new destination on Wells' tourist map.
Commenting on the award, Stewart Cursley, Chairman of the board of trustees said: "We are thrilled to have received this support thanks to National Lottery players – we have been developing plans for some time and are delighted to have the opportunity to restore the Bubwith Chapel and to ensure this building retains its original purpose as well as becoming a vital part of Wells' community landscape and an important place for people to connect."
Stuart McLeod, Director of England – London & South at The National Lottery Heritage Fund, said: "We are delighted to support this project, which thanks to money raised by National Lottery players, will restore this Grade II* listed building. When it was built in the 15th century, Bubwith Chapel was an integral part of its community and it's fantastic that its restoration will once again create space and opportunities to bring the people of Wells together."
Pictured outside the chapel are: Trustees Chris Vigar MBE, Sarah Powell, Stella Ainsworth,
James Fane-Gladwin and Philip Welch; residents Maureen, Reg, Peter and Mo;
and Louise Lappin-Cook, and Caroline Tollworthy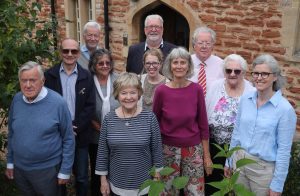 ---